Hello and Happy Monday!
Bunny here with my new favorite stamp set Dear Daisy!!!
Inspired by the coral tones of Tracey and Rosemary's cards last week, I decided I needed to try their beautiful color schemes too!
I am over on the
AJVD Blog
today with this card!
After using Wow Embossing Ink and Wow Silver Embossing Powder on Ranger water color paper, I colored with Catherine Pooler Ink available in the
A Jillian Vance Design
store, I used
Then deciding which die to cut it with, when I laid the circle on there, I had an IDEA!
Do a partial die cut and fussy cut the leaf! So that is exactly what I did!
The photos below shows my process....
Start with your watercolored image
Place your die where you want it to cut, however the part you DO NOT want to cut, do not put your top plate over that area.... Run it through your manual die cutting machine.
Then I rotated it to cut more of the other side of the circle, still without cutting the leaf off.
Here you can see the circle is cut out, except for the part of the leaf that I fussy cut the rest of the way.
Easy Peasy Lemon Squeezy!
Then I layer the colored image which I had cut with the
Polka Dot Circle Die Set
on top of a Black die cut of the
Basic Circle Backdrop Die Set
. Jillian's dies layer so that you get that 1/8 of an inch difference between sizes so that black just peeks out but still gives a nice backdrop.
My all time FAVORITE Cover Plate....
Stitched Plaid Cover Plate Die
always makes a great background! Always remember with that die, you will need the Metal Adapter Plate because it is so intricate and may need run thru the die cutting machine a couple of times, rotation after each pass.
TADA!!! And there you have it....my card for Monday! No sentiment needed!
A Jillian Vance Design
products used: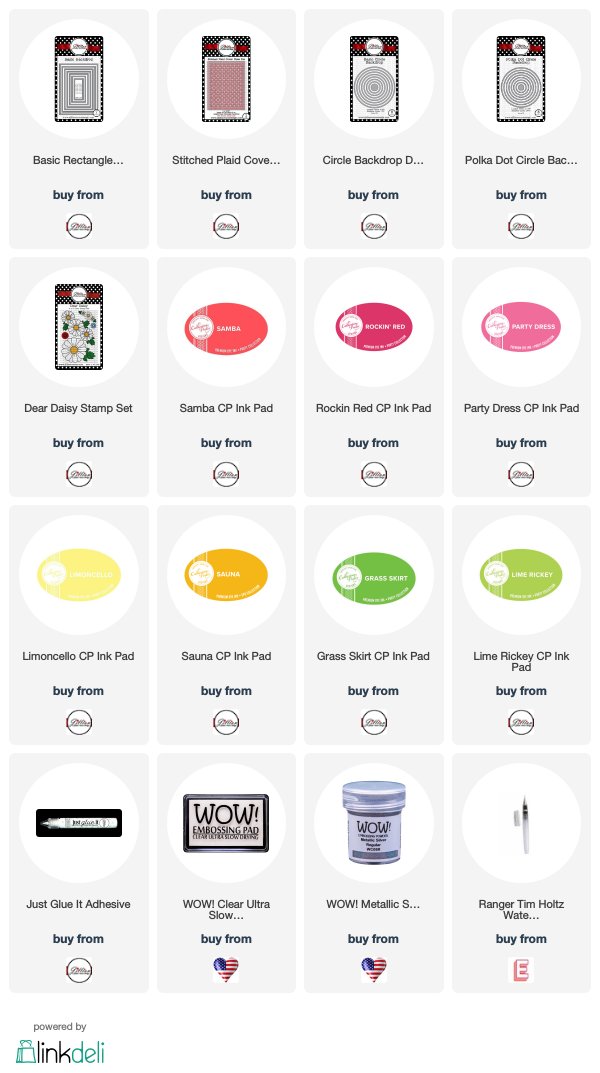 I also did another quick card using Dear Daisy shown below and watercolored with Catherine Pooler Ink as well!
A Jillian Vance Design
products used: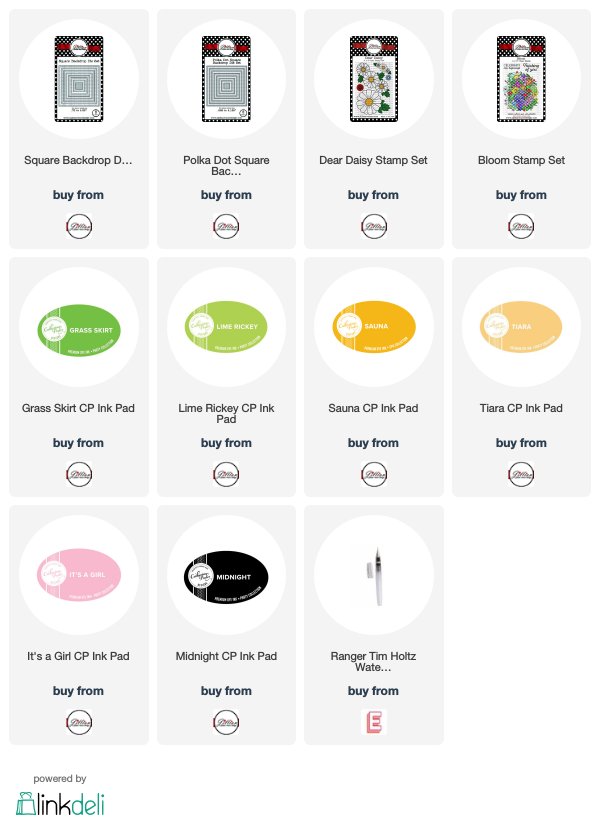 Have a GREAT week!
Follow
A Jillian Vance Design
here: