This is a fun card featuring the Christmas Lights Die Set is kind of a throw back Thursday card because these dies have been a staple in the AJVD line since 2015! That is 5 YEARS! Time flies, just like I can't get over it is October today!
This year, although strange as flown by as well. We hvae enjoyed being home but SURE miss shows and seeing Jillian's beloved customers!
So for my lights I used Elizabeth Crafts Silk Microfine Glitter in True Red. If you haven't tried this, you NEED too!
I use their Roll Adhesive on the front of my card stock, die cut, then add the glitter and rub for a gorgeous finish! Their colors are just so yummy! Els has many videos showing this on her YouTube Channel.
Add some Fresh Cut Pine Branches ~ Love these classic dies from 2017 they work with so many other dies we have! Add that 3D Mini Bow...another throwback from 2016 that is reduced size of the original 3D Bow Jillian did in 2012!!!
AND then featuring her NEW Holiday Scripty Greetings! These dies are just so fun! They have a fine scripty layer and also a larger shadow layer, use them how you wish! I love the delicate look without the layer.
All on an elegant Slimline Stitched Plaid Cover Plate layered on the largest Slimline Essentials Backdrop!
Easy peasy, yet elegant and can be mass produced easily!
Thank you for stopping by today!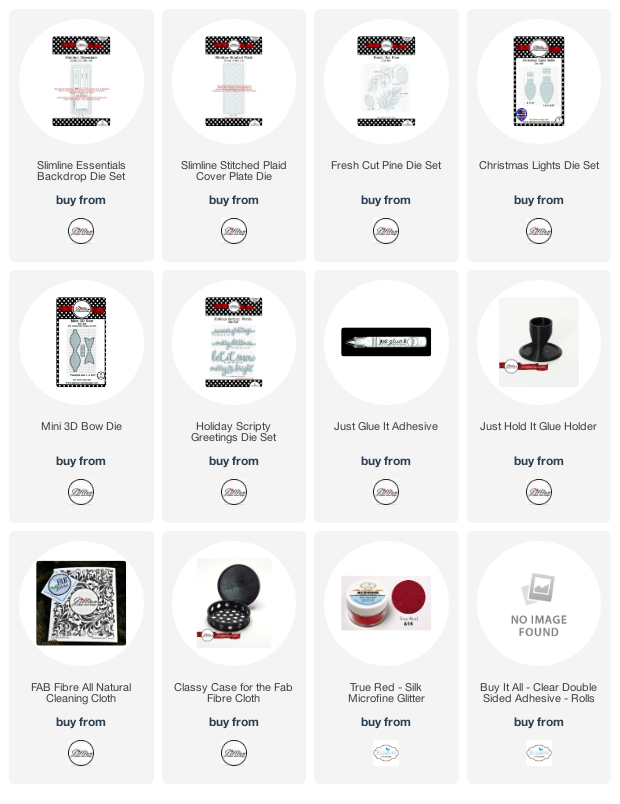 Follow
A Jillian Vance Design
on: