Hello, Bunny here and I am back with a really fun project.
We displayed it at the Akron stamp show and everyone loved it. Photos of that coming soon. It has glass so I have struggled getting a good photo without a reflection!
Walking through Target the other day, I found this small round metal tray in the Dollar Spot! Immediately I thought that would be perfect for a shadow box!
To create these beautiful roses using the
Bold Blooms Mega Die Set
, you will need 4 of the largest size. This is also if you want to create smaller ones, just cut 4 of the largest size you want them to be.
Two of those, you will turn the petals down, then the other two you will turn the petals up. I use the Petal Pusher and Shape Up Mat. You can also use the Petal Pusher and use it as if you were curling ribbon by holding the die cut in the middle and curling those petals either up or down.
Then you will need 2 of each of the smaller sizes, in which you turn so they fill in the spaces in the petals, so they are offset from each other.
I recommend only using 3 or 4 more sets, that way it leaves the rose a little open in the middle. Those will need the petals curled up, so they curl in towards the center. I used the
Delightful Daisy Jr Die Set
for the leaf on the roses.
For the Mums, you will cut 2 of each of the sizes of the
Garden Mum Mega Die Set
, plus on this I used the medium and small center and layered them together.
The petals I curled up slightly to make a cupped shape. Layer as many as you wish, just offsetting them to create fullness. The leaves are from the same set.
To attach the flower blossoms, I used foam dots and foam tape. I used Jillian's
Just Glue It
for the leaves and branches.
I am so happy with how it came out! I
glued
, using
Just Glue It
and a 3M hanger on the back so I can hang it in the show booth for all to see!
Thank you for stopping by today!
A Jillian Vance Design will have a shipping delay during the dates of May 25 - June 21. Jillian and I will be on the road for several events, We will be home 1 day, June 6th and hope to get them out at that time. Thank you for your patience and understanding!
June 16 & 17, 2023 at the Esports Stadium and Expo Center.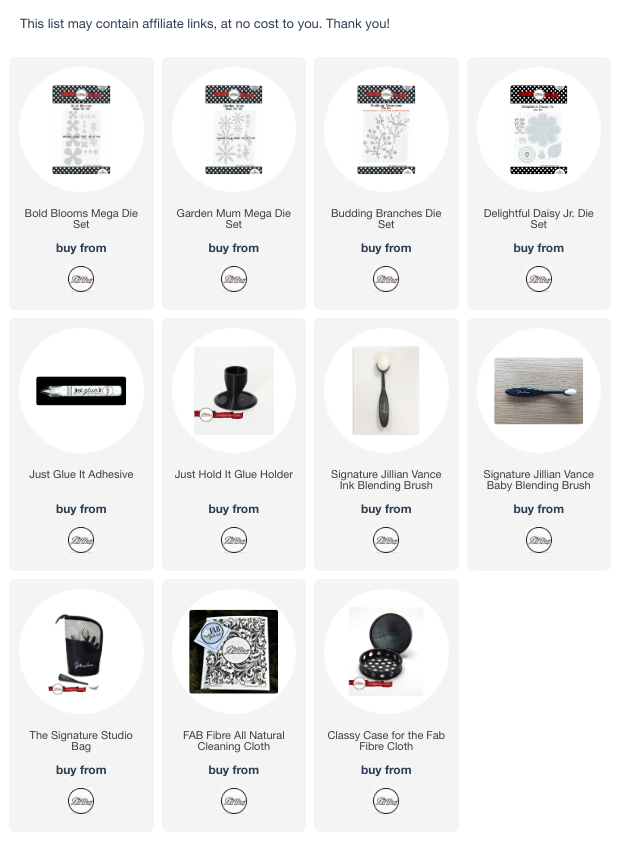 Follow
A Jillian Vance Design
on: