So I finally got some mojo and created this card!
I hope this finds you safe, healthy, and happy even if you are stuck at home!
So we have had so many changes since we got home from NYC the end of February!
Wow, what a ride March was. So the reason my mojo disappeared for a bit is we had so many things going on, waiting to hear about shows was THE WORST. It was like a weight was lifted once we knew so we could then plan for the next step, it was that not knowing, up in the air time, that totally sucked the creativity out of both Jillian and I.
Check out the revised show schedule
HERE
!
Jillian and I work from home anyway, other than our clients, which she closed the salon before our Governor did, for safety. Other than no hockey games or eating out, we are just doing what we normally do, getting ready for shows, working on new designs for you guys and planning what comes next!
We are kind of skipping summer designs because quite frankly with production down to minimum staff at our manufacturers, and shipping delays, we are looking at the holiday season designs trying to get here by July. Let me just say there are some really cute things coming out for the holidays.
On to my card. It is ironic that I got this done and didn't even think about the date tomorrow until I scheduled this post...April 9th. April 9th holds a special place in my heart. that was the day back in 1990 that I was baptized! I waited (a couple of months) until it fell on a Palm Sunday as my dad was baptized on Palm Sunday, April 9th, 1950! So 40 years later I followed in his footsteps!
So this is a simple yet powerful card. You know, if you think you are having a hard week, think of the week Jesus had! Like Palm Sunday to Good Friday what a difference all in 1 week!
I heard a preacher say during his sermon YEARS ago...it may be Friday but Sunday is coming!
I love that as no matter how bad it is, He LIVES!!!
So sit back on Sunday in your recliner and enjoy an Easter service from the thousands you can pick from online. Yes, we can't be in church with our new dresses and friends, but that is not what Easter is truly about. Every day should be Easter because He Lives! (sorry got kind of preachy there!)
Thanks for visiting today!
Stay Safe, Healthy and Blessed!
A Jillian Vance Design
products used: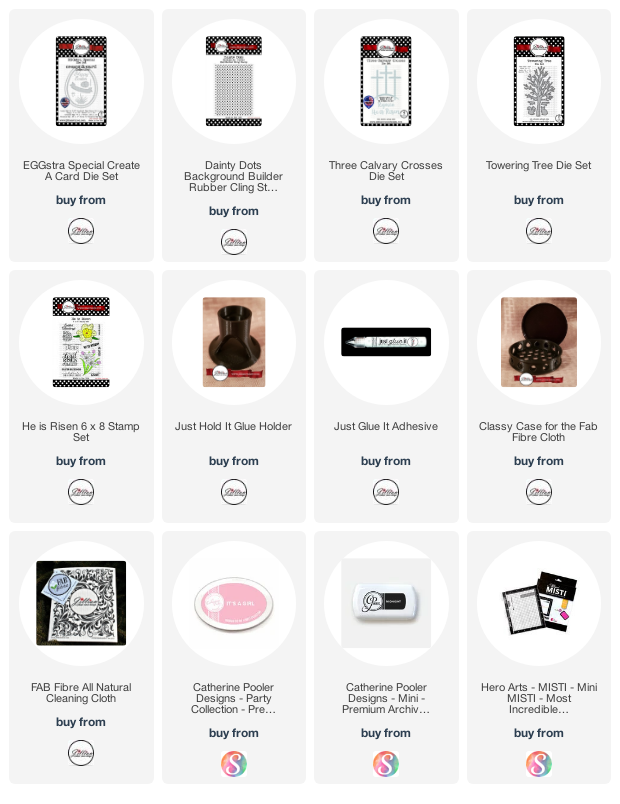 Follow
A Jillian Vance Design
on: