Hello! Today I have more of a Halloween Glitter Pumpkin!
I am STILL in love with this
Pumpkin Create A Card
! There are so many options! It can be fall or it can be Halloween or it can be a Glitter Halloween!
I used a little Vintage Photo Distress Oxide to "dirty" up the bright orange cardstock on this card as well. I feel like the bright orange was just too bright. This photo doesn't do the glitter justice! I used the Light Gold Elizabeth Craft Designs Silk Microfine Glitter on the oval under the oval that I cut the Jack O Lantern face from!
No sentiment needed on this, let the glitter shine through!
This card can be created by folding the card stock just under the stem cut line to create a fold there.
OR you can cut 2 of the base pumpkins and score the bottom one and glue the stems above that score line.
Thanks for stopping by! See you soon!
UPCOMING IN PERSON EVENTS (more to come)
July 30 - 31 Syracuse/Auburn NY
August 7 Sharonville (Cincinnati) OH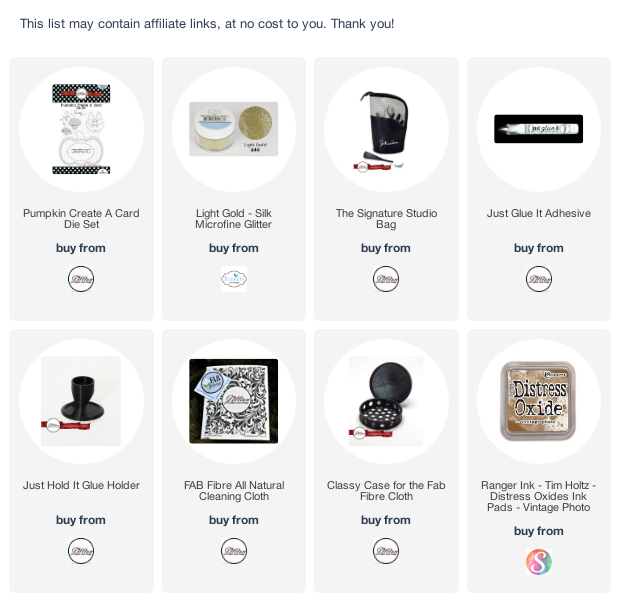 Follow
A Jillian Vance Design
on: