Happy Friday!
I just can't believe it is September already, where did those last months go?
The shape is perfect, the options are many!
So the
Vintage Ornaments Die Set
not only includes 2 sizes of ornament PLUS 2 shaker layers...which also make ornaments as well so basically you have 4 sizes to choose from.
It also features accent pieces you can place on your die cut to choose your OWN design!
Some are stitching only, some do small cut outs. Then add in the word dies and this set is a great value!
I did cut the Merry Christmas apart ~ you always have that option!
All done in Glitter Paper from my stash!
Again another easy peasy card to put together!
Thanks for joining me, watch next week for a new Mini Release Bountiful Autumn from A Jillian Vance Design!
Have a great weekend, thanks for stopping by!
Blessings,
Bunny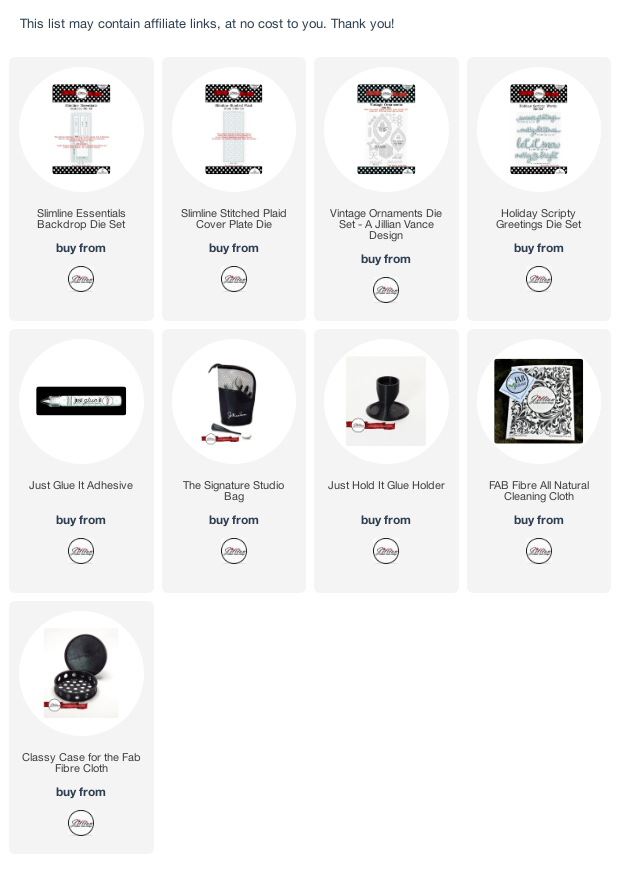 Follow
A Jillian Vance Design
on: