Happy November! Where has this year gone, or should I say these TWO years!
Thank goodness we were able to get out and travel to shows to see you all, we loved it!
We are people people and it was hard not seeing our customers who have turned into friends!
So we also shop at the shows we do, imagine that!
And check out these darling Want2Scrap Flowers we found at the Want2Scrap booth in Fort Wayne!
Michelle, the owner who we dearly love, had just gotten them in. Jillian and I went crazy over them and first thing we both said is THE BASKET!!!
So here we are, these are just so sweet and PERFECT!
So the
Bountiful Basket
, doesn't always have to be used with the handle, you can chop it right off, which I did for this card. I also used the cutting drop in but taped the back to keep all the pieces in!
For the
Candle
I cut it in pale pink cardstock, and used Tim Holtz Distress Oxide in Kitsch Flamingo for some ink blending, also adding Fossilized Amber and Crackling Campfire Distress Oxides for the flame. The Bow is also from the
Classic Candle Die Set
which has so many options to it! I love how Jillian does that, the sets are so versatile and she wants people to get their moneys worth!
You can find those darling flowers
HERE
on her website along with other flowers and bling!
We have used her Bling for YEARS and love it!
Wait until you see
our new Release on Thursday, November 4th during the
It is free to join and free to watch. This is an amazing group of vendors and crafters who every month enjoy free Craft A Longs and Class A Longs. There is no obligation to purchase, however if you want to create what the vendor is making, there are options to purchase the kits/bundles.
It is so much fun watching and seeing the different techniques! We love participating both as vendors and watching others to learn from them too!
Thank you for checking out my card today, have a great week!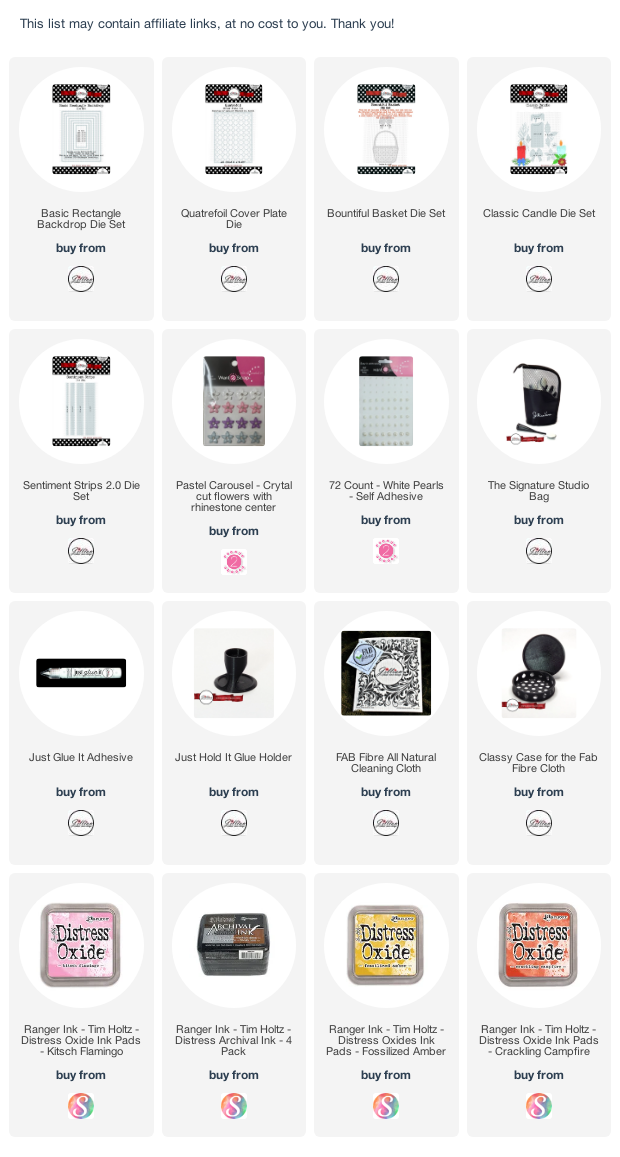 />
Follow
A Jillian Vance Design
on: