Happy January!
This month we have a couple of birthdays coming up!
First today is Sam's birthday, my husband and Jillian's awesome dad!
AND then on the 20th of January it is A Jillian Vance Design's birthday ~
12 YEARS!!!
Yes, Jillian started A Jillian Vance Design 12 years ago, January 20th 2010!
You can read about her story
HERE
!
I added a
Square Backdrop
as the gift box, then the 1/4"
Sentiment Strip
and a
Mini 3D Bow
for the package. Notice the "tails" are a little different, just fold in the middle to create this look! Easy Peasy!
This card was pretty quick to whip up!
Thank you for checking out my card today! Watch for more Birthday Cards coming up!
Have a great week!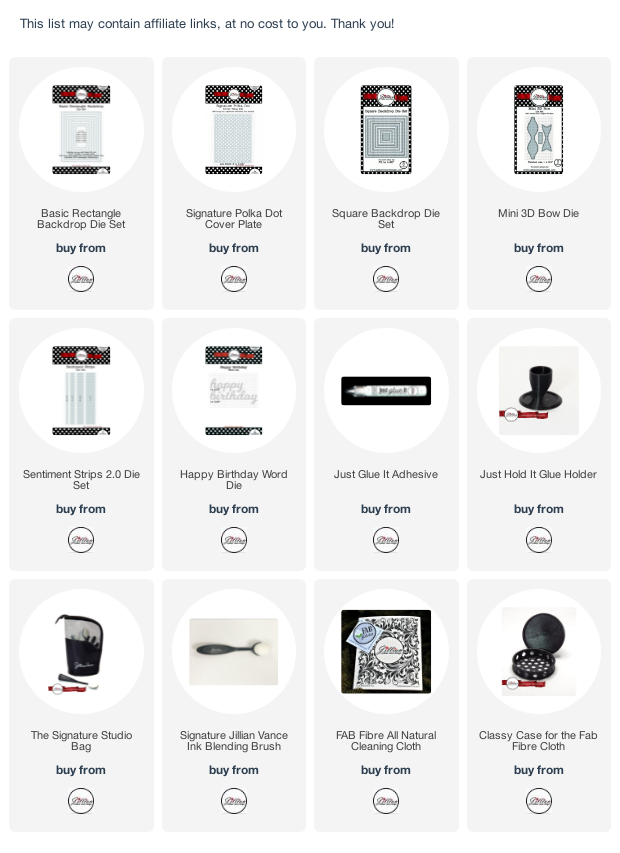 Follow
A Jillian Vance Design
on: